Cinnamon Square Bakery Café
Whether it's breakfast with friends, a client lunch or popping in for a coffee and cake with the kids, let us look after you.
About the café
Located in Church Street in Rickmansworth, this Grade II listed building, is the home of Cinnamon Square. The oldest parts of the building date back over 400 years and include low ceilings and the original beams. The building is quaint, quirky and has various different seating areas which are sympathetically combined with the newer parts such as 'The Makery' the and outside seating area.
Known as the 'theatre of baking' for making fresh products in view of the customers in 'The Makery' Cinnamon Square's very own scientific baking laboratory.
The main entrance has a low doorway so do mind your head on the way in!
Serving fabulous food all day.

Fine food and drink

Our food is freshly made on-site and prepared from scratch to ensure it's authentic and delicious. We endeavour to source food locally and this includes artisanal produce from the butcher, greengrocer and fishmonger.
Our menu is varied and of course delicious. Choose from a full English breakfast, home-made soup plus a selection of sandwiches made with our Real bread.
The selection of irresistible cakes and patisserie makes this choice very difficult – unless of course you simply have to have our signature product the Great Taste Award winning Cinnamon Square bun….hot, gooey and utterly delicious!
Home made waffles and our own milkshakes make for a great afternoon treat. We serve loose leaf tea in a range of wonderful flavours and of course our organic and fair-trade coffee if you prefer a cappuccino or latte. We use 100% Arabica beans and have worked with the same roastery since we opened in 2005 – we support their values to provide the finest coffee whilst supporting the hardworking families who grow the beans.
You tell us that we make the best hot chocolate ever – and that's because we use real Belgian chocolate to make it! Our café is fully licensed and we serve some fabulous wines and beers. So if you just want to pop in for a cup of coffee or lunch with the family, we're here to make your visit as delicious as possible.
Real Bread
– Natural and Pure with no Additives
Real Bread

Our passion is to make wholesome breads which retain their nutritious qualities whilst maximising flavour, aroma and digestibility. To achieve we use a few simple ingredients and focus on time. Our breads can take anything from 27 hours to 152 hours to make.
This lengthy bread making process enables us to use our craft baking skills to achieve fine loaves of bread.
As a member of The Real Bread Campaign we champion these methods to produce artisanal bread and support the baking industry to retain craft skills over industrialised substitutes.
We have so many favourites including the Crusty Oven Bottom Bloomer and the Great Taste Award winning Wheat and Rye Sourdough – made from our sourdough culture that we have nurtured and grown since 2005.  In 2017 our Church Street Sourdough was awarded the UK's best loaf at the Baking Industry Awards.
We are pleased to announce that our Botanical Breads concept has reached the finals in the Innovation category at this years Baking Industry Awards.
Click to discover more about our Botanical Breads.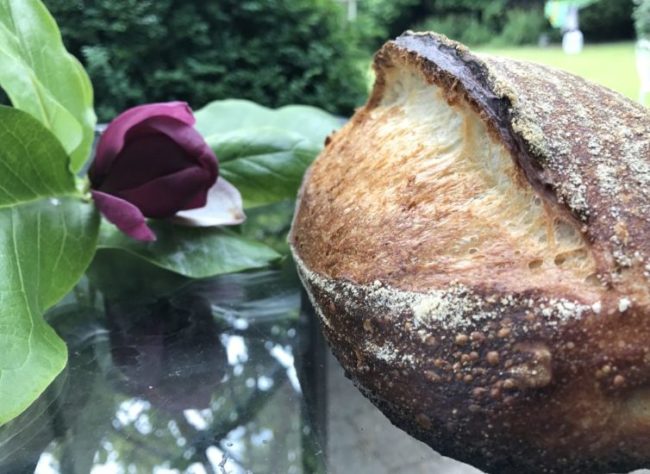 Mini 'Cin'ners are more than welcome here
Mini 'Cin'ners

As a family business, children are extremely important to us. From getting them hands-on from an early age, inspiring them to bake and ensuring that they enjoy their experience at Cinnamon Square.
Cookie Decorating
Children have the freedom to be creative every day of week in the Café. They select two cookies and various decorations to finish their works of art. Costs £4.25 per tray and no booking is required. Perfect for keeping the children entertained while you relax and enjoy a coffee.
KiddieKraft Baking Kits
The aim of the KiddieKraft baking kits is to combine learning with fun.  The easy to use kits contain all you need to produce the cakes and cookies.  There are so many benefits to kids baking which aid in the development of essential core skills.  The kits make an excellent alternative to Party Bags for children's birthday parties.
Add a personalised label, free of charge, for that special finish.  Order 15 or more and enjoy £1.00 off each kit.